There are plenty of exercises which aid in reducing belly fat, among them yoga is more effective and can be practiced by any healthy person. But it is important to understand that in order to eliminate the belly fat, it is necessary to focus on nutrition as this is as much as 70% of the result.
You should practice these yoga poses almost every day to get fast and best results.
For a strong core, try this ab-focused yoga series
Take a break from crunches and get the flat belly you want with yoga. As you work through these yoga poses, you'll engage your core muscles and concentrate on balance and breathing. If you can't hold a pose for very long, don't worry. You'll build strength each time. Just do as much as you can and work up to holding each pose for 10 breaths.
This is the simplest yet most effective pose in yoga to eliminate belly fat. Not only it reduce belly but it strengthens and tones your arms, shoulders, back, buttocks and thighs.
Give your abdomen a good stretch with this yoga asana. The regular practice of this pose aids in strengthening the back muscles, and hence, is one of the most advised poses to alleviate post-partum back pain.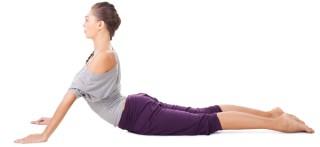 This is normally done to counter the Naukasana. The backward stretch that you experience as you touch your ankles in this pose helps in toning the abdominal muscles. The tension experienced by your belly muscles during Naukasana will now be released, at the same time enjoying a good stretch.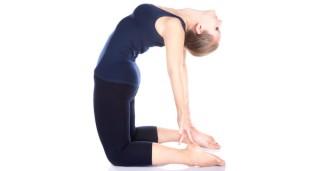 Bow pose is the best postures to strengthen the abdominal core. To reach its full potential rock back and forth while holding the pose. This motion gives your abdomen a full massage and activates the digestion system. Fights constipation.it also gives the full body and back a good stretch.